Vooruitstrevende pop en elektronica
The Rest is Noise: om te beginnen al een hele leuke naam voor een muziekfestival.
Op 19 september vindt dit festival met vooruitstrevende pop en elektronica plaats in Muziekgebouw aan 't IJ en het Bimhuis in Amsterdam. Concerten van internationale artiesten uit de voorhoede van de nieuwste muziekontwikkelingen. Jonge geluidskunstenaars, producers en bands, vernieuwers die overal vandaan kunnen komen: underground club, zolderkamer of high-tech studio. Hieronder audio en video van de optredende artiesten.
 In Muziekgebouw aan 't IJ optredens van These New Puritans Expanded, Fennesz, Holly Herndon en Kassem Mosse, en in het Bimhuis het duo Emptyset.
De tijd lijkt soms stil te staan in de avontuurlijke minimal techno van Emptyset, het Britse duo van producers James Ginzburg en Paul Purgas. Door te experimenteren met structuur en ruimte ontstijgen ze de elektronische dansmuziek waaruit ze zijn voortgekomen.
De band These New Puritans uit Londen deinst er niet voor terug om elektronische pop en hiphop-beats te mengen met klassieke instrumenten. Hun meest recente album Field of Reeds verbaasde vriend en vijand en kreeg lovende kritieken in de internationale media. De Nederlandse componist Michiel van der Aa tekende voor enkele composities en arrangementen. De band staat op het podium met het ensemble Stargaze o.l.v. dirigent André de Ridder.

Oostenrijker Fennesz maakte naam als geluidsalchemist die zoemende gitaarlagen met ruisende elektronica combineert, waardoor prachtige klanken ontstaan. De combinatie van abstracte noise en zomerse popinvloeden vormt de kern van zijn live-shows.

De warme, sensuele soundscapes van de Amerikaanse componiste Holly Herndon zijn vaak gebaseerd op haar eigen stem, die ze samplet, knipt, plakt en bewerkt met elektronica. Haar single Chorus werd dit jaar gekozen als Best New Track door het toonaangevende webzine Pitchfork.

Kassem Mosse levert al sinds een jaar of tien het spannendste wat er in de house te vinden is, met rauwe, trage beats en geslepen grooves. De producer uit Leipzig bracht onlangs zijn eerste volledige album uit, Workshop 19, dat tot de beste house-releases van het jaar gerekend wordt.


The Rest is Noise is een samenwerking van Muziekgebouw aan 't IJ met partners Subbacultcha!, 22tracks.com, Gonzo (circus), Doek, Future Vintage, Viral Radio, Redlight Radio.
ENGLISH
The Rest is Noise: 
Avant garde pop and electronics
To start with: a very nice name for a music festival!
On 19 September, this festival of progressive pop and electronic music takes place at  Muziekgebouw aan 't IJ and the Bimhuis in Amsterdam. 
International artists from the forefront of the latest music trends will be performing.
Young sound artists, producers and bands, innovators, and they come from different places: from underground clubs, their own attic or from a high-tech studio.  In Muziekgebouw aan 't IJ there will be performances by These New Puritans Expanded, Fennesz, Holly Herndon and Kassem Mosse;  at the Bimhuis the duo Emptyset will be playing.
Time seems to have stopped sometimes in the adventurous minimal techno from Emptyset, the British duo of producers James Ginzburg and Paul Purgas. By experimenting with structure and space, they transcend the electronic dance music they come from.
The band These New Puritans from London is not afraid to mix electronic pop and hip-hop beats with classical instruments. Their most recent album Field of Reeds surprised friend and foe, and received rave reviews in the international media. The Dutch composer Michel van der Aa was responsible for several compositions and arrangements. The band is on stage here with the ensemble Stargaze, conducted by André de Ridder.
Fennesz (Austria) made his name as a sound alchemist, combining buzzing guitar layers with electronics, from which beautiful sounds emerge. The combination of abstract noise and pop influences is the core of his live shows.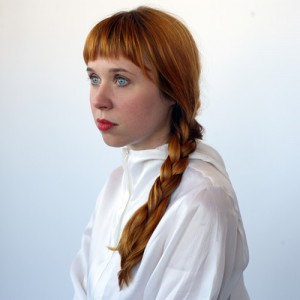 The warm, sensual soundscapes by the American composer Holly Herndon are often based on her own voice. She samples, cuts, glues and edits it with electronics. Her single Chorus was chosen as Best New Track this year by leading webzine Pitchfork.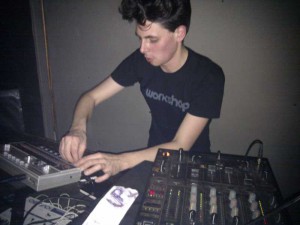 Kassem Mosse supplies the most excitement that is found in 'house' since ten years is, with his raw, slow beats and polished grooves. The producer from Leipzig recently released his first full album, Workshop 19, which is considered to be one of the best house releases of the year.
The Rest is Noise is a collaboration of music aan 't IJ with partners Subbacultcha !, 22tracks.com, Gonzo (circus), Cloth, Future Vintage, Viral Radio, Redlight Radio.