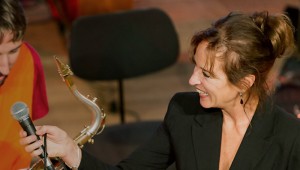 English translation below
Op deze website blog ik over actuele jazz & improvisatiemuziek.
Over nieuwe cd's en concerten of updates over artiesten.
Mijn bedoeling is lezers/bezoekers te attenderen op muziek, concerten en CD's die ik de moeite waard vind. De artikelen zijn géén recensies. Wel is er altijd toegevoegde audio en video, want muziek moet je kunnen horen, en liefst ook zien.
Ik richt me vooral op bijzondere, moderne jazz & impro & beyond.
Nederlands geörienteerd, maar ook van over de grens.
Ook vind je hier alles over mij en mijn werk in het Nederlandse muziekveld in het verleden en het nu.
This is where I blog about contemporary jazz and improvised music.
On new CD's and concerts or updates about artists.
My intention is to draw attention to music, concerts and CDs that I find worthwhile.
These blogs don't intend to be reviews! But there always is added audio and video, because music is something you have to hear, and watch.
I focus on special, modern jazz and improvisation & beyond.
The Jazz & Beyond comes from all over the world, and of course also from The Netherlands.
Also you will find here everything about me and my work in the Dutch music field in the past and now.