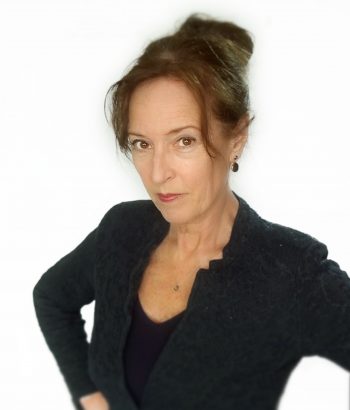 Scroll down for English version

VERA VINGERHOEDS is independent jazz professional.
Skills: moderating, hosting, programming & producing jazzevents & media;
teaching; musician, composer; voice over.
Door tientallen jaren ervaring als programmeur; radiomaker; host; moderator; presentator; interviewer; organisator; musicus/componist; kenner van het jazzveld en het Nederlandse cultuurpolitieke veld heeft Vera Vingerhoeds een enorme expertise opgebouwd.
Op dit moment is zij als independent jazz professional werkzaam als docent, jazzblogger, presentator jazz events en host Bimhuis Radio.
Voorafgaand (en deels tijdens) haar radio-carrière was Vera Vingerhoeds ook:
Musicus/componist (saxofoons; zang) (1975-2001)
Bandleider en componist jazz, pop, film-en theatermuziek (1975 – 2001)
Afgestudeerd doctoraal politicologie (UvA 1980)
Lid van vele adviescommissies en besturen in het Nederlandse muziekveld.
Tijdens haar ruim 18 jarige periode bij de Publieke Omroep, was zij verantwoordelijk voor het opnemen van concerten, samenstellen en presenteren van radio-uitzendingen, en later ook het audio-technisch editen en monteren van de jazzprogramma's van de VPRO Radio.
ENGLISH

Vera Vingerhoeds is independent jazz professional.
Skills: moderating, hosting, programming & producing jazz events and media
teacher; voice-over
former musician, composer
After 3 decades of experience as a programmer; radio maker; host; moderator; presenter; interviewer; organizer; musician/composer; expert of the jazz field and the Dutch cultural policy field, Vera Vingerhoeds has built up an enormous expertise.
At present she is working as an independent jazz professional: teacher, jazz blogger, presenter of jazz events and host at Bimhuis Radio.
Prior to (and sometimes during) her radio career, Vera Vingerhoeds was also:
Musician/composer (saxophones; vocals) (1975-2001)
Bandleader and composer jazz, pop, film and theater music (1975 – 2001)
Master Political Sciences (UvA 1980)
Member of many advisory committees and directors in the Dutch music field.
During her 18-year period at national Public Radio, she was responsible for recording jazz concerts, composing and presenting radio broadcasts, and later on also for the audio-engineering editing and assembly of the VPRO Radio jazz programs.