English translation below
Zingen maakt gelukkig
"Mijn grootste drijfveer is dat ik van mezelf weet dat ik ontzettend gelukkig word van zingen. Zingen voor een publiek, praten tegen hen, samen met mijn band op het podium staan, dat laadt mij op. Ik weet dat ik dat nodig heb." zegt Esther van Hees.
(interview in Draai om je Oren, lees het hele interview HIER)

De Vlaamse zangeres Esther van Hees heeft meerdere kanten: er is Esther van Hees – jazz-zangeres en Esther Von Haze – pop zangeres.
Maar in alle gevallen blijft Esther dichtbij zichzelf als ze zingt: intiem, integer, soms kwetsbaar. Ze heeft een lichte, zuivere stem en overtuigt met haar persoonlijke en ontspannen interpretaties.
Van Hees voorziet haar fijnzinnige jazz soms van wat popelementen, ze maakt muziek op het raakvlak van jazz- en singer-songwriter-tradities.
Voor jazz is het soms wat te pop en voor pop dan weer wat te jazz. Maar wat doet dat ertoe, als de songs gewoon mooi zijn?
Ze zingt 'als een engel', zo zegt trompettist Eric Vloeimans het. De jonge Vlaamse laat het horen in zelfgeschreven liedjes. Ze werd in recensies meermaals geroemd om haar goede communicatie met het publiek en haar opmerkelijke taalgevoel.

Als jazzduo Esther en Mateusz – met gitarist Mateusz Pulawski – werd vorige zomer een cd opgenomen in Parijs: What's Hard to Find.
"We zijn met ons opname materiaal naar een air bnb appartementje gegaan en hebben daar 3 nachten lang met de ramen open ons eerste album opgenomen. Op het album staan zowel eigen nummers als jazzstandards. Het thema van het album is de (moeizame) zoektocht naar de liefde. We kozen er bewust voor om de achtergrondgeluiden van de stad ook op te nemen en openden daarom de ramen tijdens onze nachtelijke opname sessies. Af en toe hoor je een auto voorbijkomen of wat gepraat in de verte. Voor ons droeg dit heel erg bij aan de sfeer die we wilden bereiken met het album."

Hoewel de titel misschien anders doet vermoeden, is ie sfeer is al met al tamelijk licht: mooie songs, niet allemaal eigen werk trouwens. Er staan ook een paar bekende nummers op, oa How Long Has This Been Going On; E.S.P. Zoals gezegd in intieme, persoonlijke interpretaties. Mateusz Pulawski's gitaar is dienstbaar aan de song, die is steeds het belangrijkste.

Op de nieuwe duoplaat staat ook het Spaanse lied Alfonsina Y El Mar: "Mama zong het lied ooit toen ze mijn haren kamde. Ik was toen ongeveer acht jaar oud. Het lied gaat over de schrijfster Alfonsina Storni die heel droevig was en met stenen in haar zakken de zee in liep en verdronk. Nu zing ik dat lied zelf", aldus Esther.

Esther van Hees won in 2013 de Conservatorium Talent Award,  een prijs voor het beste afstuderende jazztalent van Nederland.
Ook in 2013 debuteerde ze met het melodieuze Got Wings, een mini-album dat menig jazzrecensent in België en Nederland wist te overtuigen. Vervolgens haalde ze haar Master jazz aan het Amsterdamse Conservatorium.
Van Hees stond al op vele jazzpodia met bekende Nederlandse jazzmusici als Eric Vloeimans, Yuri Honing en Anton Goudsmit. 
Ze heeft een band met gitarist Reindert Kragt en drummer Bram Knol.
In het najaar van 2016 komt haar eerste volledige album Esther Von Haze  uit met eigen werk, meer in de pop richting. Het maakt benieuwd

Esther Buiten met de Buitenpianist

ENGLISH
Singing makes me happy
"My biggest motivation is that I know myself to be very happy when I sing. Singing before an audience, talking to them, standing together with my band on stage, that gives me energy. I know I need it. " Says esther van Hees. (Interview in Draai Om Je Oren)
The Flemish singer Esther van Hees has different sides: there is Esther van Hees – jazz singer and Esther Von Haze – pop singer.
But in all cases, Esther remains close to herself as she sings: intimate, honest, at times vulnerable. She has a bright, clear voice and impresses with her personal and relaxed interpretations.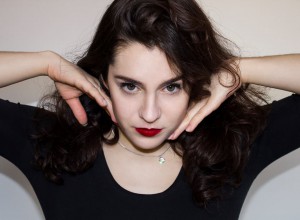 Van Hees intermingles her subtle jazz sometimes with some pop elements, she makes music at the intersectio of jazz and singer-songwriter traditions. As jazz it's sometimes a little poppy and as pop it's a little jazzy. But what does it matter if the songs are just beautiful?
"She sings like an angel", is what trumpeter Eric Vloeimans says about her. 
The young Esther Van Hees (1991) makes that clear in self-written songs. In reviews she has been repeatedly praised for her charming communication with the audience and her remarkable sense of language.
As jazz duo Esther and Mateusz an album was recorded with guitarist Mateusz Pulawski last summer in Paris: What's Hard to Find.
"We went to an air bnb apartment with our recording equipment and there we recorded our first album in three long nights, with the windows open. The album features songs as well as jazz standards. The album's theme is the (difficult) search for love. We deliberately chose to include the city's background noise and therefore opened the windows during our nightly recording sessions. Occasionally you hear a car passing by or some talking in the distance. For us, this contributed to the atmosphere we wanted to achieve with the album."
That atmosphere altogether is fairly light: beautiful songs, not all of them originals. There are also some well-known songs, including How Long Has This Been Going On; E.S.P. 
As stated before in intimate, personal interpretations. Mateusz Pulawski's guitar is subservient, the song is always in the foreground.
On this new duo-album there also is a Spanish song Alfonsina Y El Mar .
"My mother sang the song once when she combed my hair; I was about eight years old. The song is about the writer Alfonsina Storni who was very sad and with stones in her pockets ran into the sea and drowned. Now I sing that song myself, "says Esther.

In 2013 Esther Van Hees won the Academy Talent Award, a prize for the best graduating jazz talent in the Netherlands.
In 2013 she debuted with the melodic Got Wings, a mini-album which convinced many jazz critics in Belgium and the Netherlands. Then she took her Master jazz at the Amsterdam Conservatory.
Van Hees already performed on many jazz festivals and venues with famous Dutch jazz musicians like Eric Vloeimans, Yuri Honing and Anton Goudsmit. She has a band with guitarist Reindert Kragt and drummer Bram Knol.
In the fall of 2016 her first full album will be released: Esther Von Haze with pop-like originals. It makes curious!