'SingerSongwriterJazz'
Érg veel mannelijke jazzvocalisten hebben we in Nederland eigenlijk niet. 
Norbert Kögging is er één, in het bezit van een lichte en soepele stem, die eigen werk zingt.
Met zijn quartet KØGGING brengt hij nu zijn 2e album uit 'Sketches of Ordinary Life', met teksten die een persoonlijk inkijkje in zijn leven in Amsterdam en hoe hij tegen dingen aankijkt. Vocale jazz, die af en toe ook klinkt als indiepop. Zelf noemt hij het SingerSongwriterJazz.
Op de plaat staan een paar weemoedige stukken in rustig tempo, maar ook een veel drukkere compositie als Yesterdays Horizon. In zijn algemeenheid is het open muziek, waarin de lyrics echt van belang zijn, en de vocalen goed tot hun recht komen. Een hele mooie toegevoegde waarde wordt geleverd door rietblazer Michael Moore. Diens prachtige geluid op altsax, clarinet en basclarinet en zijn weloverwogen sfeervolle notenkeus tilt de muziek naar een hoger plan.
KØGGING bestaat naast Norbert Kögging uit pianist Folkert Oosterbeek (Bruut!), bassist Tobias Nijboer (oa Fuse) en drummer Felix Schlarmann (oa Bruut!).
30-8 Uitmarkt, Amsterdam, Concertgebouw; 3-10 Rabotheater Hengelo; 4-10 Splendor Amsterdam; 31-10 Jazzfest Amsterdam, StudioK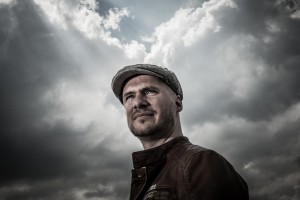 Norbert Kögging studeerde in 2009 af aan het Amsterdams Conservatorium. In 2010 verbleef hij een paar maanden op het Banff Centre in de Canadese Rockies om nieuwe muziek te schrijven voor een eigen band die pas later geformeerd zou worden. 
KØGGING's eerste album 'Daydreaming' (2011) werd ook daar opgenomen.
Eind 2014 kwam 'Sketches of Ordinary Life' al uit in Canada, waar de band jaarlijks tourt en een plekje heeft veroverd in de Canadese jazzscene.
Van het vorige album:
ENGLISH
Singersongwriter Jazz
There are not that many male jazz vocalists in the Netherlands. But Norbert Kögging is one, a vocalist with a light and flexible voice, singing his own work.
With his quartet KØGGING he releases his 2nd album 'Sketches of Ordinary Life', with lyrics that give us a glimpse of what concerns him privately and publicly. Vocal jazz that occasionally sounds like indie pop. He himself calls it Singersongwriter Jazz.
On the album are a few melancholic pieces in an easy pace, but also a composition with moore speed such as Yesterdays Horizon. In general, it is open music, in which the lyrics are really important and the vocals stand out nicely. A very special added value is provided by reed player Michael Moore. His beautiful sound on alto saxophone, clarinet and bass clarinet and thoughtful choice of notes lift the music to a higher level.
The other bandmember of KØGGING are pianist Folkert Oosterbeek (Brute!), bassist Tobias Nijboer (aoFuse) and drummer Felix Schlarmann (ao Brute!). 
Uitmarkt 30-8, Amsterdam Concertgebouw; 3-10 Rabotheater Hengelo; 4-10 Splendor Amsterdam; 31-10 Jazz Fest Amsterdam, StudioK
Norbert Kögging graduated at the Amsterdam Conservatory in 2009. In 2010 he spent a few months at the Banff Centre in the Canadian Rockies to write new music for his own band which later would become formed. KØGGING's first album 'Daydreaming' (2011) was recorded there.
At the end of 2014  'Sketches of Ordinary Life' already was released in Canada, where the band is touring every year and has gained a place in the Canadian jazz scene.